Featured:
Three-ply design protects against moisture from the outside and protect against 95% of dust, pollen, bacteria, viruses, and other airborne particles
Form-fit designs help masks fit contours of the face more securely and comfortably
Mask design allows more breathing freedom and comfort
Soft, latex-free earloop for extra comfort during long wearing periods
Available in three-pleat fold, bidirectional fold, or duckbill styles. Also available in pink, green, white, and blue.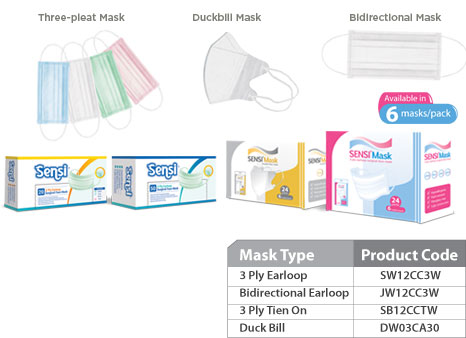 Arista's face masks provides disposable protection
against inhaled particles. They are available with a latex free earloop or tie-on variants.